There are many bike brands to invest in, each providing unique qualities that make them desirable to consumers. Even within a brand, each bike under the name has features and parts that set them apart, meaning the value can vary. As an avid bike investor, it is good to keep on top of which bikes hold the most value, so that you can make a decent profit when you are ready to sell your bike.
For a brand like Ducati, the top-selling bike is the 1965 Ducati 125cc four-cylinder Grand Prix, but as there is only 1 to exist, you will want to focus on the following 5 bikes that are likely to get you the most when you sell.  
Ducati Superleggera V4 – £86,000
With 500 bikes being produced in 2022, each Superleggera V4 holds its own certificate of authenticity. The model is the most exclusive Ducati they've ever produced and is the only motorcycle to exist ever approved for road use with a carbon fibre frame, giving it a high monetary value. The aerodynamic design and technology used, with a 1.54hp/kg and 998cc, make a bike of dreams for many and could only increase in time.
Ducati Desmosedici RR – £50,000 – £60,000
This limited range of 1,500 vehicles sells for a hefty amount, depending on the quality of your bike and the buyer you opt for. It was the first MotoGP replica of its kind, offering 200 hp at 13800 rpm and at a weight of 171kg. For any collectors of bikes, this is worthy of taking a spot in your inventory, whether you plan on selling it or not. The engine offers 989cc, the fuel is petrol, and the gearbox is manual.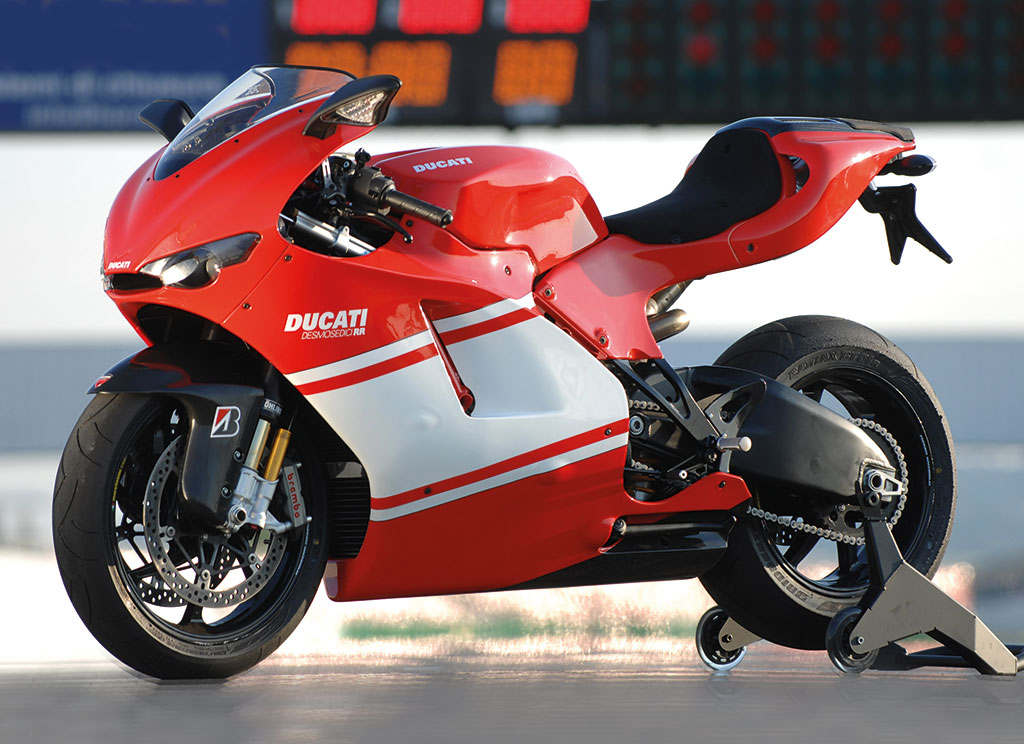 Ducati 916 SPS Foggy Rep – £30,000 – £35,000
On average, for a bike in exceptional conditions, you could get anywhere between £30,000 and £35,000. Unfortunately, the price does drop, as you would expect for a bike in not-so-good condition. A bike in fantastic condition from 1998 is rare as they were only released in small numbers, and most are in the hands of collectors. However, if you can get your hands on this, you will appreciate the 6-speed manual, the 996cc motor, and the Termignoni exhaust system.
Ducati 916/955 SPA AMA special – £32,980
If you are lucky enough to own this Sport Production America (SPA) bike from 1996 in excellent condition with few miles on it, you could be looking at making a decent profit. If you haven't got your hands on 1 of the 50 existing bikes, you could benefit from doing so. It is rare compared to other models but worth taking the time to find. It offers a 31.1 seat height and comes in at a total of 429.9lb for the entire bike weight.
Pierobon F042 – £27,950
The signature Ducati red colour is not as dominant on the Pierbon F042, but it still makes an appearance. The Pierbon F042 is around 130 kg with a 120 bhp and offers a comfortable driving experience due to the raised handlebars and the two-cylinder engine, which is air-cooled. They only have two valves per cylinder, too!
If you are keen to sell your bike, whether within these top 5 Ducati bikes or not, we offer a very good price for all bikes that come to us as we are one of the biggest Ducati bike buyers in the UK.
Get in touch with us today to find out more!