As most motorbike enthusiasts know, Suzuki creates some absolutely fantastic motorbikes. A resounding quality with most bikes from the Japanese manufacturer is their reliability – they might not have all the latest gadgets that some motorbikes have, but they won't let you down.
Here's our look at some of the best Suzuki's ever made, in no particular order.
GSX1300R Hayabusa
The Hayabusa first came on the scene in 1999 and has been continuously tweaked over the years. In 2021, Suzuki released a new version of the sports motorcycle, which seems to be holding up to the high standards set by the previous version – known as the fastest production motorcycle around. The ride is very much the same, almost effortless, but it now has even more power to play with. This bike was designed for racing and speed, and fans still talk about the 'Busa with awe.
GSX-R1000 K5
This bike raised the bar for other manufacturers when it came on the scene. It's now about ten years old, but it's still able to compete with the newer rides out there. It has gorgeous handling and a lot of throat-roaring power. What appeals to most riders about this bike is that the amazing power behind the machine is controlled – at no point does it feel like you're merely hanging on. The centre of gravity was lowered for this bike, too, meaning it can be thrown around without worrying about stability.
SV650
This bike belongs in this list of best Suzukis ever made as it is a stunningly good beginner bike. It's well-known to be a reliable machine and has remained budget-friendly throughout the years. You might find a cheaper bike, but it certainly won't be as good value. As needed for a beginner, it has smooth power delivery and is a perfect blend of exciting enough to be a fan favourite but not so intimidating that it puts beginners off.
Boulevard M109R B.O.S.S.
This muscular performance cruiser has to be on the list somewhere. If nothing else, it shows the versatility that you get from this manufacturer. It looks stunning and menacing as it heads down the road, but it's also got that unique handling flair Suzuki can bring to their best bikes, and it's incredibly comfortable to ride.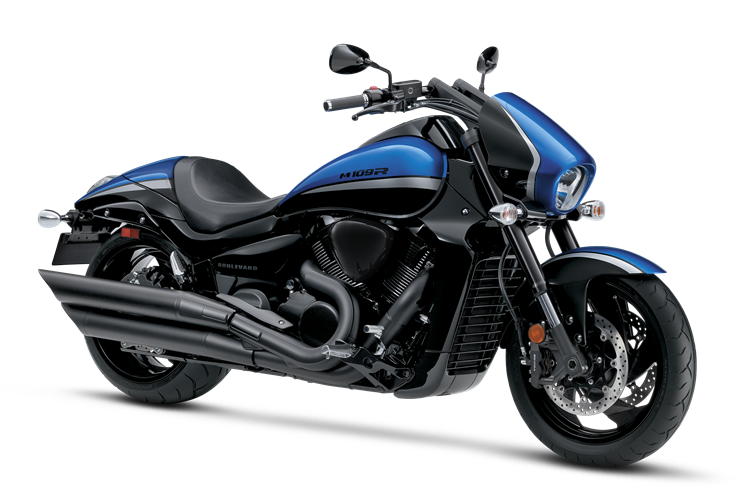 GSX-S1100S Katana
Did you think we could leave the Katana out? Of course not. When it came on the market all the way back in 1981, the Suzuki Katana stunned the motorbike world. This was the first bike to redefine how a motorbike was supposed to look, and Suzuki made it by far the most powerful and fastest bike you could buy. With the latest incarnation, Suzuki blazonly state that they have taken this motorbike icon and want to create a new legend. They have kept a nod to the classic bike in looks, but the engine is a modern work of art, the handling stiff enough to cope with what most riders will chuck at it. It's geared to the race track and eating up roads; time will tell if Suzuki have created a new icon for our era.
If you'd like to sell your motorcycle today, SellYourBikeToday.com provide individual quotes for each bike. We take into consideration any upgrades that you've made to your bike. This means that we actually offer the best prices on any make or model.
We can collect your bike in 24 hours and you'll receive the money instantly.