A motorbike collection directly reflects the collector, their personality and emotional attachment to that particular brand, styling and so on.
"As collectors, we have multiple bikes as much due to emotional considerations: the rides we've had on them, the people we bought them from, affection for the person who wrenched on or built them. Our bikes become imbued with spirit and reminiscence," says Marilyn Stemp, Editor of Iron Trader News.
With a motorcycle, it's also much easier to hold onto your memories, independence and even your youth – with a car, you're likely to be asked for lifts, for it to be borrowed etc but that just doesn't happen with a bike. When people ride, it's generally to have some time for themselves and that emotional connection is made with specific bikes and brands, which in turn and over time becomes a motorcycle collection.
Why Are Motorcycle Collections A Good Idea?
❖ Storage
A small motorbike collection is fairly easy to store. They take up less room than a car, but you can get them places a car won't reach/fit. Having a motorbike collection in an outhouse in your garden is totally doable. You can easily drain the oil etc., and park them up just to be admired. Plus, they're easy to get going again if you change your mind in a few years with just a little love.
❖ Maintenance
Many motorbike buyers love to tinker with their collection, part of the fun is the maintenance and care. Motorbikes are much more forgiving than other vehicles as they're easier to maintain, but you'll still get all the tinkering joy you want.
❖ Choice
There's no limit to what you might collect. There are so many different brands, types of bikes, and huge technological improvements that have been made that you can focus on whatever you find interesting.
❖ Cost
Of course you'll need some spare cash, but a motorbike collection is within reach of an everyday enthusiast as people generally build it over a long period of time.. you'll probably have a collection before you realise it!
❖ What to Collect
Clearly, you should collect what you're drawn to; however, if you want to have an investment, there are a few brands to look out for:
Kawasaki Collection – One of the Big Four, Kawasaki has always been a leader in performance and costs for motorbikes. Their Ninja series is a particular fan favourite.
Ducati Collection – Hugely desirable, with the sought-after Diavel V4 and the Testa Stretta NCR Macchia Nera Concept, this is one of the most expensive bike brands out there.
BMW Collection – Maintains a reputation for excellent engineering and first-class performance and holds their value well. The BMW R 1250 GS is one of their best-selling bikes.
Honda Collection – For a fantastic range of bikes that hold their value, the Honda gold wing and Honda hurricane are some of the best produced, and the NR750 is still a revolution.
Harley Davidson Collection – For the name fame and a piece of motorbike history, this is a popular option. Some have enormous value from their association with famous people – there's a Dyna Super Glide which was donated to Pope Francis.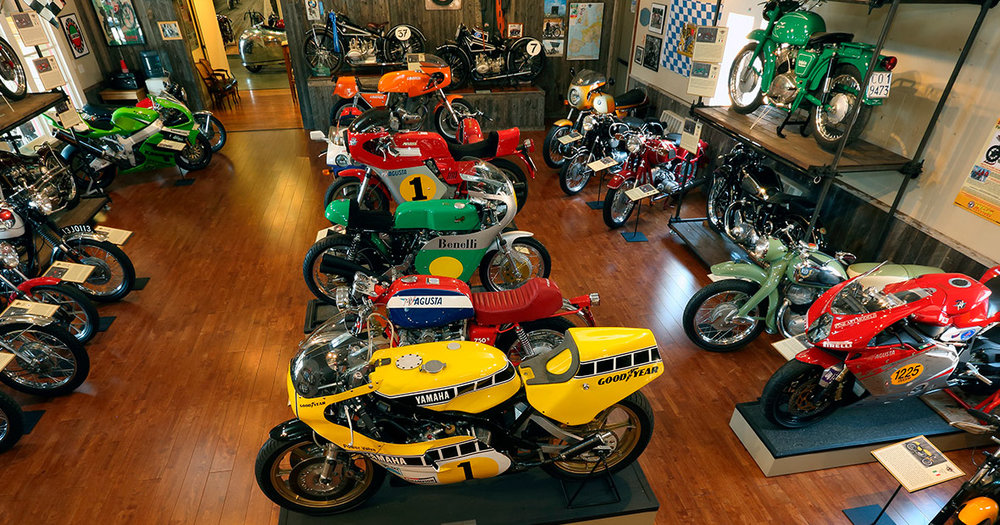 Sell My Motorcycle Collection
Collections are great fun and can bring a lot of joy, however there comes a time when the collection either doesn't bring the same happiness as it use to, or people would just rather have the money in the bank to spend on something else. This is where bike buyers come in. Many bike buyers actually turn collections down as there's usually at least a couple of motorbikes in the pack which hasn't held it's value, but SellYourBikeToday will buy all bike collections.
At some point, you might want to sell a motorbike collection, simply search for 'buy my motorcycle collection' to find out what your options are and how to get the best deal.
We buy any bike and will give you a fair and competitive deal, so contact us today!