The Honda CBR 650F is a great budget-friendly middleweight sports bike. It was replaced in 2019 by the Honda CBR650R; however, it is still a firm fan favourite, with many people comparing new makes and models of motorbikes to it. Below is a look at the bike and its pros and cons so you can decide if you want to give it a go, too.
The bike has a 649cc engine (the same as the naked CB650F), uses a steel frame, and only has basic suspension. The suspension worked well but wasn't anything fancy. ABS was optional, so if you're looking for a bike with it, make sure you investigate carefully.
The bike is somewhere in the category of a sports tourer bike. Its riding style is a bit more aggressive than you might expect from a proper touring bike, but it's not over the top and is considered quite a comfortable bike for short tours or long rides.
The price of the bike is something that has always caught people's attention – it's hovering just above the budget bike bracket. For the quality build and Honda reliability, it would be hard to find a better value bike.
Pros
As mentioned above, the bike riding style isn't too aggressive, and many people feel it is much more comfortable to ride than competitor bikes. The handlebars were moved to a more upright position for this bike, and many liked the result. It's the perfect riding position for a sports touring bike – comfortable to take on longer rides but still sporty enough to enjoy the higher bursts of power. It does what it says it will, well – which is one of the reasons it remained a favourite even with more experienced riders.
Given the lower power and design, the bike is geared slightly towards beginner riders. It's made to be a really good bike for commuting and moving safely through traffic. The riding position makes it very easy to check blind spots, and the mirrors give a very good view of your surroundings. You also feel high and visible to other road users.
In terms of seat height – Honda managed to make it suitable for short and tall riders. The seat is not so high that it feels unstable to some at lights, but it is not so low that riders over 6ft will struggle.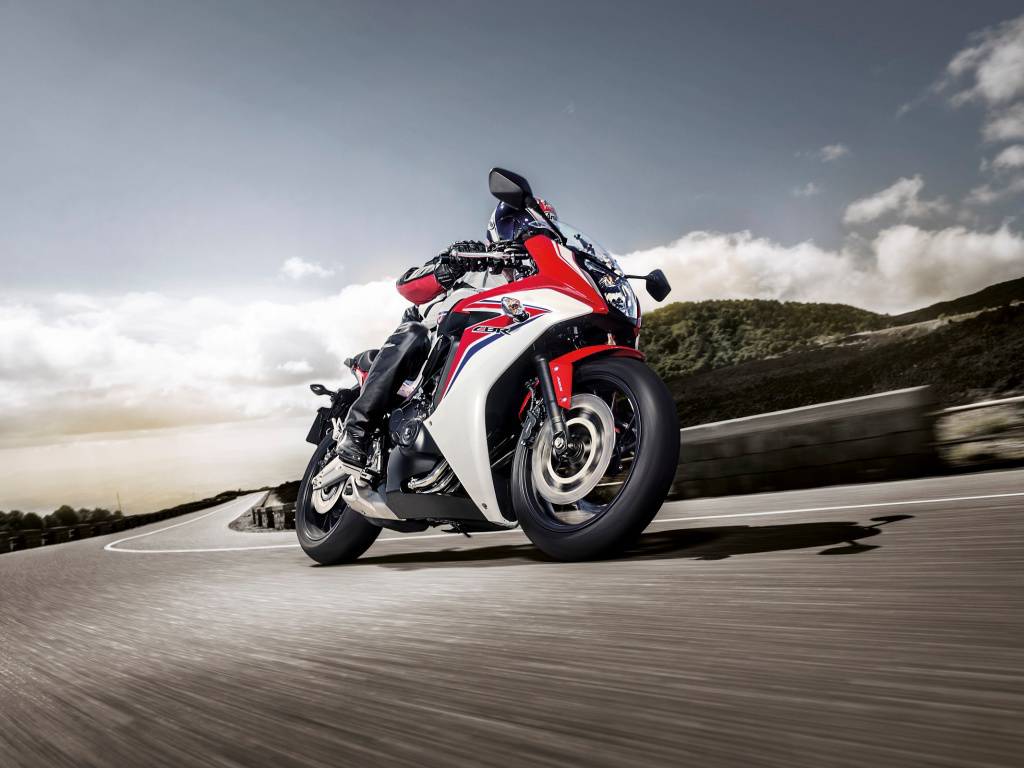 Cons
The engine is a solid piece of machinery, but it doesn't give that wow factor achieved by other makers. It's a mellow and comfortable ride – the bike feels born to cruise on town roads. There's a little kick of power once you get up to higher speeds, but once the burst is over, the bike is happiest settling back down and eating up the miles.
Given that it's comfortable enough to be a tourer, it's a shame Honda didn't put a little more focus on that side of the bike. There are no panniers, so although the bike could handle a weekend away or a small road trip, you'd be stuck with no kit. The foot peg definitely has a touring style – solid feeling with a good rubber covering – but the passenger peg is less impressive, looking flimsy and with no grip. So again, it's not really designed to take you on holiday.
The main drawback to the bike is the weight – it's much heavier than others in the same class, although it does tend to hold more fuel than those. For a beginner bike, this could be a drawback when the bike inevitably tips, and it could be the reason the engine feels less impressive than others to the more seasoned riders.
Sell Your Honda CBR 650F
Do you have a Honda CBR650F that you're looking to sell?
Contact our friendly service team and see what we can do for you today. SellYourBikeToday.com is a family-run and 100% independent motorcycle buyer that provides a unique one-to-one bike buying service.
Why not see how much you can sell your bike for today and put money towards your next dream ride?