Commuting is back on everyone's agenda, highlighted by the long traffic jams and busy roads. So, we're back to trying to make it as pleasant an experience as possible, and if you ride, then the right motorbike can really make a difference to your commute. Here are some top contenders!
BMW G310GS
This is a great commute bike as it is comfortable to ride, nimble, and has the power to take on stretches of motorway as needed. As it's a BMW, you could also get many accessories to make it even better. It's also tall, so it's easier to see over traffic.
BMW F900XR
This bike is a sporty, fun ride but is also comfortable enough for daily use and long distance. It also complies with Euro 5 emission standards, so you might be able to avoid emissions charges in cities.
Suzuki SV650
This is a reliable bike, hitting all the basics; comfortable, easy to ride, and lightweight. It's agile enough to get through traffic but tackles fast roads and distances with ease. It lacks pizazz but is comfy and gets the job done without fuss.
Zero SR/F
Electric motorbikes should be considered seriously, particularly if you commute into cities with emission zones. The 100-mile range means this bike can take on most journeys; if you need a bigger range, there are other bikes around. The bike is comfortable and easy to handle, with a huge power to cover any situation.
Sondor Metacycle
This is a great commuter bike as it's lightweight, with lots of storage and is very affordable compared to other electrics on the market. It has an 80-mile range, but a nice feature of this bike is that the battery is removable – so it's easy to top up when you're at work.
Kawasaki Versys 650
This bike has been built to handle well on all roads, which makes it a great commute bike, particularly if your work could take you anywhere. It has good fuel economy and quick responses to get away from that traffic. It has a long travel suspension, which makes it comfortable even on long journeys.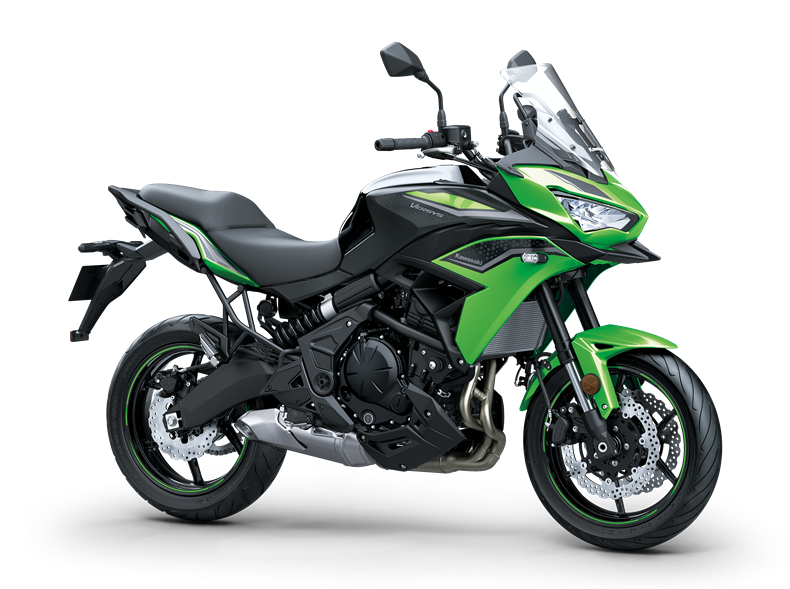 Kawasaki Z300
It's nippy and fast, but the power always feels firmly under control. It has a slightly sportier riding style, so it might not be the most comfortable commuting bike out there. But it should suit someone wanting a more 'do-all' bike for getting to an office.
Honda CB125F
This bike is practical and economical. It has few frills but is comfortable, easy to ride, cheap to run, and easy to maintain. Again it's a simple bike that gets the job done. However, riders have reported that it struggles to reach motorway speeds which can be intimidating in rush hour.
Honda NC750X
This bike has a nice feature that allows you to slip between automatic and manual modes –great if you want to have some fun, but you won't need to sit flicking through gears in slow-moving traffic. It has different riding modes for different weather conditions and showcases an emergency stop signal system that kicks in with hard breaking – necessary during the chaotic commute.
Triumph Street Twin
This incredibly versatile bike has the sturdiness to ride through town and the power to eat up distance. The main reason this bike is included is that it can be adapted pretty much any way you want it to be. So, if your work demands particular equipment or needs, this bike can be fitted appropriately.
Sell Your Motorcycle Today
If you are wanting to sell your current commuting bike, get in touch. It doesn't matter which type of bike you have, we buy any make or model from £50 to £50,000!
Call today on 0800 009 6020